Holland art center hosts GV ArtPrize piece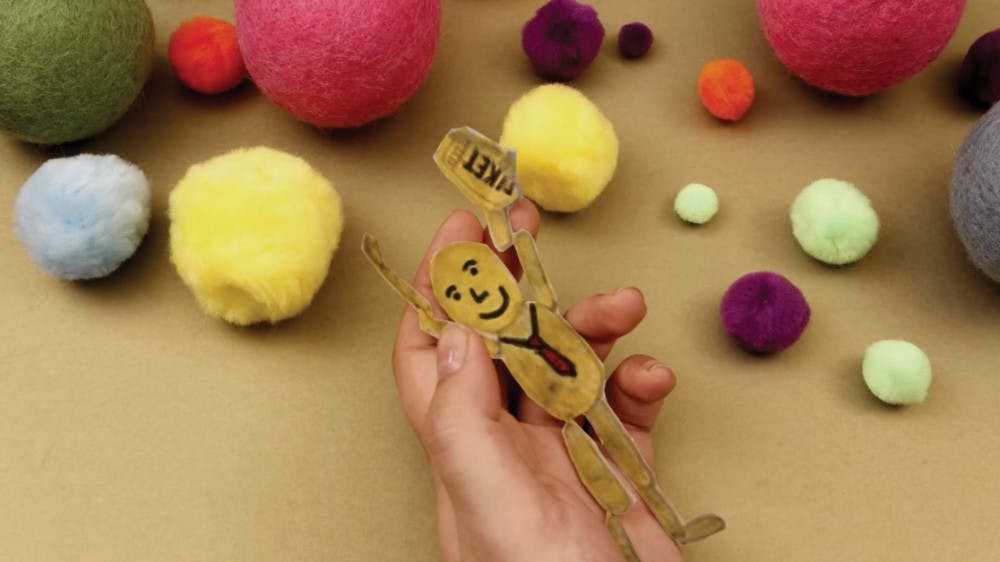 GVL / Courtesy - Deanna Morse
Inspired by local Grand Rapids youth and children around the world, a team of artists from Grand Valley State University collaborated to create an animated film for ArtPrize 2015 entitled "Animation Collaboration."
"Although we speak different languages, these youth animations communicate across borders," said Deanna Morse, a GVSU professor of film and video. "It's a dynamic, global art project."
During ArtPrize, the video was placed in the UICA drawing, received over 90,000 visitors and was voted in the top 25 of the time-based art category during the competition.
"We were honored by the steady stream of viewers and voters," said GVSU film and video professor Suzanne Zack.
Now, months after the competition, the team will receive another chance to showcase their work at The Holland Area Arts Council. The exhibit will remain open until the end of February.
"The video is a byproduct of 19 animation workshops held around the world each year by the Association International du Film d'Animation in countries including Belgium, China, France, Japan and Ukraine," Zack said.
The animation takes viewers on a journey through the Grand Rapids area and 11 different countries. Through various workshops, the video highlights children's artwork and celebrates their creativity.
Each year during the workshops around the world, young people build animations to a common theme and then the short films are compiled for premieres at international animation festivals.
"GV professors and students took their passion for both teaching and animation and brought that into our community by working with young people to help them develop their visual communication skills," Zack said.
The local ASIFA workshop included students from Grand Rapids Public School's North Park Montessori, the Boys and Girls Club of Grand Rapids Youth Commonwealth, Jubilee Jobs GR and multiple CMC interns.
Along with Zack and Morse, the team consists of Media Studies Professor Maggie Annerino, Education Director of Community Media Center Gretchen Vinnedge and CMC Project Coordinator Lynn Mckeown.
Along with the artwork, the team recruited Dan Rickabus, a GVSU alumnus, to compose an original score for the project. Rickabus is a local musician and is the current drummer for the local indie-folk band called The Crane Wives.
"Animation Collaboration" helps adults around the world pass the tools to inspire children explore their creativity through creating animated art, Vinnedge said.
"The youth video art is not only fun to make, it's also fun to watch," Vinnedge said. "The workshops help expand problem-solving skills and teach youth visual approaches to communication."
The animated piece is now showing at the Holland Area Arts Council for their Re-Prize exhibit that spotlights lakeshore artists. For more information and hours, visit www.hollandarts.org.