Lakers usher in new era under Callihan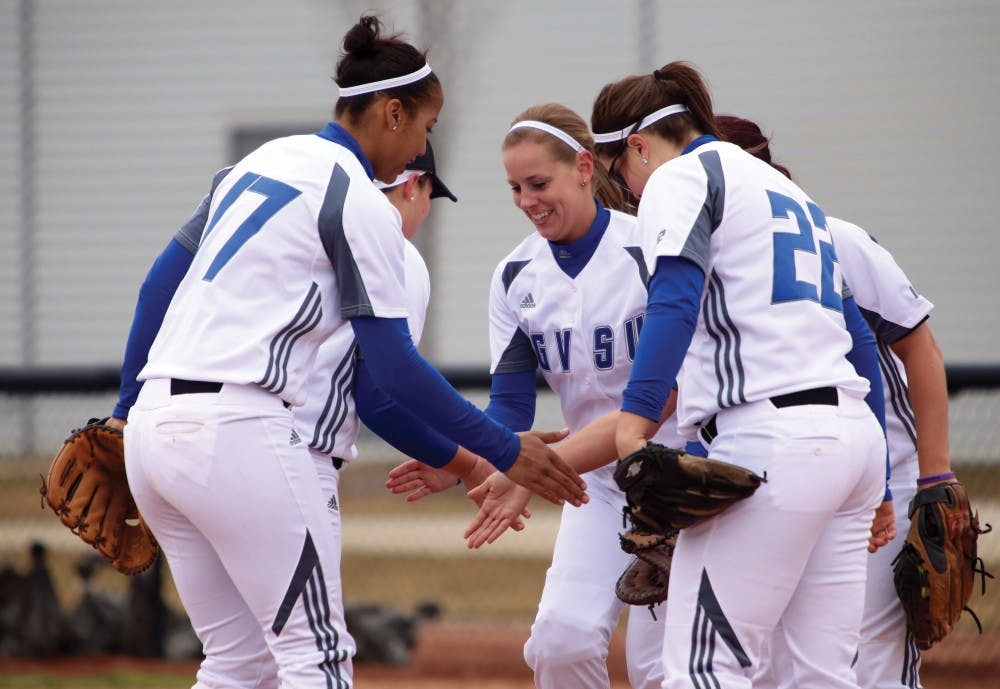 The Grand Valley State softball team will turn the page to a new chapter in 2015 with just its second full-time softball coach in school history.
Dana Callihan was named head coach of the Grand Valley State softball team last May and her first season as head coach is about to begin.
GVSU's season will kick off on Friday at 10 a.m. against Wisconsin-Parkside in The Dome at the Ballpark in Rosemont, Ill. The Lakers have a total of five games this weekend to start the season in the Lewis University Flyers 2015 Dome Invitational.
Callihan said she is very proud to have the opportunity to take control after being the top assistant to coaching legend Doug 'Doc' Woods for 13 seasons.
"I am proud to have been handed the reins," Callihan said. "I am working very hard to continue the established tradition."
Callihan said that Woods taught her many things, but the most significant was recruiting.
"He had a great eye for talent and a tremendous network; both are crucial to being successful in the future," she said. "We are quite young with seven freshmen and seven sophomores. We have new players at just about every position and we will see who will step up."
The Lakers lost five starters from last year's team, leaving big holes to fill. Callihan said it may take a few games to nail down the starting lineup.
One player the Lakers are looking to depend on is junior pitcher Sara Andrasik.
Last year, Andrasik was named to the CoSIDA All-Academic District 4 Team and was named the GLIAC Freshman of the Year in 2013. Andrasik finished last season with a 12-7 record and a 4.00 ERA in 124.1 innings pitched last season.
Andrasik said this year's focus is on strengthening fundamentals and coming together as a team.
"We're a very young team so we are working on coming together to do well in the conference," Andrasik said. "I expect us to have a good year; we have a lot of talent on the team and I think we should perform very well."
Andrasik said she thinks the strength of this year's team will be the team chemistry, noting how well the team gets along and emphasizing the common success among teams with good chemistry.
As for the coaching transition from Woods to Callihan, Andrasik said it has been very smooth.
"We've just changed our practice structure a little bit to build on the excellent program that Doc created," Andrasik said.
A player making a move to help the team this year is junior McKenze Supernaw, who is transitioning from outfield to third base.
Last season, Supernaw appeared in 43 games and made 42 starts. She hit .258 with a home run, notching 12 RBIs with a 1.000 fielding percentage. Supernaw said she thinks the strength of this year's team will come from the trust they have in each other.
"Although we are a very young team, we have grown to trust each other in our abilities and build a strong team chemistry," Supernaw said. "We have worked hard all offseason and now it's our time to shine."