Fighting for equal funding
GVSU needs to finance multiple academic programs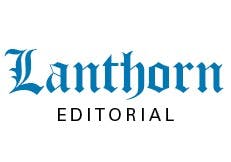 The Grand Valley State University Board of Trustees approved the allocation of $46.5 million for an 84,000 square feet building and parking development during its meeting Friday, Nov. 4. The new building will be constructed at the corner of Lafayette Avenue and Hastings Street on the Medical Mile.
In June, state legislators also gave GVSU authorization to start planning a $70 million addition on the Medical Mile after reviewing a request from the university for $29 million to dedicate to the new health science building.
While the Lanthorn appreciates the fact that GVSU is putting resources and attention toward the growing need for healthcare professionals, especially in West Michigan, we want to ensure that the university isn't forgetting about other fields of study.
For example, the School of Communications is long overdue for a new home. Lake Superior Hall is in need of serious improvements in order to keep up with the emerging technologies and developments in the professional world. When there's a strong storm, the basement of Lake Superior Hall floods, the classrooms need updating and more space is required to accommodate the constantly changing communication methods future media and communications professionals need to learn.
The basement of the Kirkhof Center has also seen better days. We have a cafeteria that needs an expansion to better accommodate students as well as various centers and offices in the wings of the lower level of the Kirkhof Center.
Mackinac Hall would also greatly benefit from a few renovations as well.
GVSU always puts great emphasis on the natural beauty of our campus, it's a selling point for all prospective students. However, the same attention to detail needs to be taken to those spaces most used by current Lakers, not just impressing future students. We hope this standard of upkeep will also be considered when it comes to academic buildings and areas across campus.
There is a clear importance to an institutional emphasis on health sciences, but it is necessary for university officials to take comprehensive look at the status of all elements of campus. We understand there probably aren't enough financial resources to take care of everything at once, but more than $100 million going toward one sector of university learning is a lot of money–money that could benefit many other places as well.
As a liberal arts college, our university aims to highlight the importance of a broad knowledge and general capabilities instead of a narrowly focused field of study. Maintaining that ideal, the university should also consider this when deciding where to allocate money throughout the year.
Every day, we have hundreds of people looking at our university to potentially call their new home. It's important to make sure we are putting our best foot forward. Whether it's faculty members, a wide range of class options or our facilities, we want to offer the best of the best to future Lakers, no matter what major or career they decide to pursue.