More than words
Fixing societal issues entails involvement, action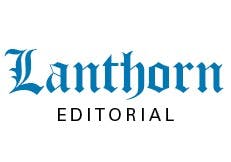 The Grand Valley State University annual Teach-In brought in a crowd of more than 1,100 people. Though this is a large group of faculty, students and staff, this attendance rate is lower than last year's by a significant amount.
Though we want to acknowledge the hard work that was put into this year's Teach-In, we also want to bring up the lower attendance rate and the possible consequences to follow. We often hear about the need for more acceptance and tolerance in the nation and how there need to be more opportunities to work together and learn about each other. The Teach-In at GVSU is a great example of one of these opportunities. Though there is a call for action across social media platforms, we can often see a lack of follow-through on the part of those talking of change.
Alternatively, we can look to the Women's March on Washington and the sister marches that took place across the nation this weekend. Instead of just talking about making voices heard, we saw thousands of people gathering together to talk about the issues that are important to them. Throughout our nation's history, we have seen these kinds of gatherings of people protesting racial segregation, unequal gender biases and war. This is our time and this is our chance to take what we believe in during a period of controversy and address it in a constructive and powerful way.
GVSU faculty has taken large strides in trying to improve and build on the diversity here on campus. It's no secret white people make up the largest group of individuals on campus. The Division of Inclusion and Equity has worked hard to increase the diversity amongst students at GVSU. Part of working with inclusion and equity is understanding and uncovering certain problems that hinder our university from achieving its goals. The Teach-In offers an opportunity for students to present the issues, listen to problems and brainstorm ideas to fix those certain areas at GVSU. When less people attend, what does that say about us? We can't let the administration do all the work. We have to show them we are serious about improving our campus community, and that means attending events like the Teach-In.
The Teach-In was, and is still, a great, easy way to find out about the GVSU community and how to make it better for those Lakers who will come after us. With representatives from various backgrounds and disciplines, it is an opportunity for us all to come together and talk about the challenges we face and what makes us unique. In a time where there is a lot of hate and conflict in the headlines, it is important that we take advantage of the resources that surround us.
So dig a little deeper when you don't agree with something. Look at the possible applications and opportunities that are available and if there are none, make one. It's on us to make sure that we are doing something about the things we feel strongly about because, if not, we can't really complain.