Picking and choosing
Search committee seeking new provost should pick best candidate for GVSU community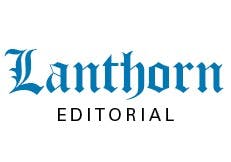 For 15 years, Provost Gayle Davis has promoted the development of a diverse and thought-provoking liberal education at Grand Valley State University. From work with the university academic senate to her support of inclusivity, sustainability and efficiency on campus, there has been, behind it all, an emphasis on what is best for students and staff at GVSU. Now, with the announcement of the three finalists for the provost position, we are getting ready to open our doors to a new leader.
Though we are sure that these "final three" are all qualified as well-respected applicants, we want to urge current administration to acknowledge the work that has been done and consider how each of these candidates would build upon the previous work done by Davis' administration.
As students, it is easy for us to say that we want the next provost to be as focused on student success as Davis was. However, Davis made it her mission to be the spokeswoman for students and to always make sure every decision that was made positively impacted all of GVSU's students. Not only was this important to Davis, but to the university as well. We hope the next provost will continue this tradition of caring about each and every GVSU student as much as Davis has for the past 15 years.
One of the things that drives GVSU is its focus on a liberal education. This is something Davis has also been a huge proponent for during her tenure at the university. Although we as students never worked directly with her, it has been clear to us that she has pushed the university into being a successful liberal education provider. With a liberal education, students have a more broad range of knowledge once they graduate college.
As provost, the selected candidate will have to interact with students, faculty and staff from all disciplines. As such, we want our next provost to not only be accepting of diversity, but to also promote inclusivity and strive to make GVSU a more diverse place in all aspects. They will hopefully work with admissions on finding and attracting a more diverse student population and also work with the Division of Inclusion and Equity.
Not only does the provost have the responsibility to actualize students' needs, but also to oversee what is best for the university in terms of development and sustainability. Over the years, Davis has developed and made vital decisions to expand the university and its programs, further helping GVSU become one of Michigan's most prominent universities. For this reason, many students across state and around the globe have chosen GVSU as an education provider.
And so, as we prepare to welcome a new provost, we remember Davis' service and diligence during her time here and thank her for all of her hard work. She has set the bar high for her successor and we wish only the best for whoever steps up to the plate to fill her shoes. We know any of the three candidates would be great fits at GVSU and we're excited to learn more about them.