GVSU alumna awarded Fulbright teaching grant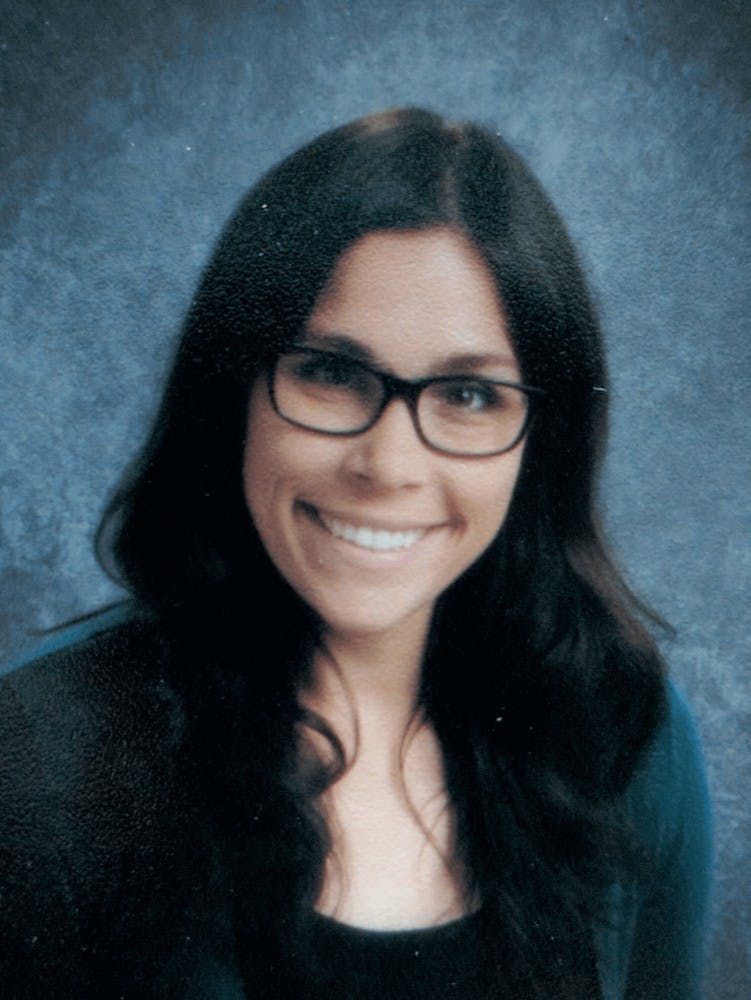 GVL / Courtesy - GVNow Gabriele Popp
Grand Valley State University alumna Gabrielle Popp was chosen as one of 35 U.S. citizens to receive a grant from the Fulbright Distinguished Awards in Teaching Program for the 2017-18 academic year. This "Laker for a lifetime" is initiating change in the education system.
"I always knew I wanted to be a special ed teacher," said Popp, who grew up in a suburb of Detroit.
Popp's elementary school was one of the first in the state to have an inclusion program for special education students to share the classroom with all other students.
"Growing up, I had a lot of students with varying disabilities in my classes from very early on in elementary school," Popp said. "When I got to high school, I volunteered with kids with cognitive impairments, and my grandma was a special ed teacher, so I think her story inspired me. I just always knew."
Popp attended Western Michigan University for her undergraduate degree in special education, then worked at a charter school that was partnered with Grand Valley State University. This motivated Popp to enroll in GVSU's master's program in special education administration.
"It was really inspiring to have professors who were active and knowledgeable in the special education community," she said. "They were so approachable and helpful."
Popp now teaches high school students with severe emotional, behavioral and mental health concerns at Beacon Day Treatment Center in Southgate, Michigan. She adores her position at this school and loves what she gets to do each day.
"It will be a while before I want to leave," she said.
Matthew Lucas, assistant principal at the treatment center, has worked with Popp for several years.
"Much of what we do at Beacon Day Treatment is therapeutic," Lucas said. "However, Ms. Popp recognizes that we are a school first and foremost and our students deserve a world-class educational experience."
Lucas also observed the student engagement in Popp's class.
"Students and parents speak highly of her, and there seems to be a high level of trust with Ms. Popp," he said. "I observe her teaching four to six times per year officially and drop into her class unofficially as well. Students are always engaged."
Sometime last year, Popp heard of the Fulbright opportunity, a U.S. government-sponsored program designed to create relationships between citizens of the U.S. and citizens of other countries so they can collaborate on and solve global challenges.
With a specific dream in mind, Popp created her proposal and applied for the grant, but little did she know she'd be one of the chosen "Fulbrighters."
Popp's application proposal involves studying New Zealand special education school programs and trying to understand how they function in a way that cultivates success and inclusion for their students.
"Unfortunately, in the United States, the kids with behavior problems that I work with graduate and face a low rate of employment, low rate of home ownership and high rates of imprisonment," she said.
In New Zealand, however, the reality for special education students after graduation is much different. Special education kids in New Zealand have higher rates of success upon graduation and are more included in society.
"I've always been intrigued on how do they do what they do," Popp said. "They really have a lot of inclusion in their society, as well as their school."
The grant reviewers saw Popp's proposal and admired her motives, so in January 2018, Popp will leave for New Zealand and spend four months visiting schools, researching, interviewing, surveying and collecting data.
Her ultimate goal is to develop insight and create some type of program to implement in her school, her district or her community when she returns.
Popp is equally grateful and eager for this opportunity. She is proud for the chance to change education, and she encourages other educators to be bold and initiate change in their schools as well.
"Education is changing, and it's not always changing for the best for the classroom, and that's hard, but I also go back to my purpose and why I'm there," she said. "Ultimately, it's for the kids and giving them opportunities. "
Lucas said Popp was well-deserving of the recognition.
"She goes above and beyond the call of duty to engage some of Wayne County's most difficult students," he said. "Ms. Popp is not interested in doing an adequate job—she is interested in doing a distinguished job. She is definitely (worthy) of this honor."