Carey Lecture to focus on wrongful convictions, false confessions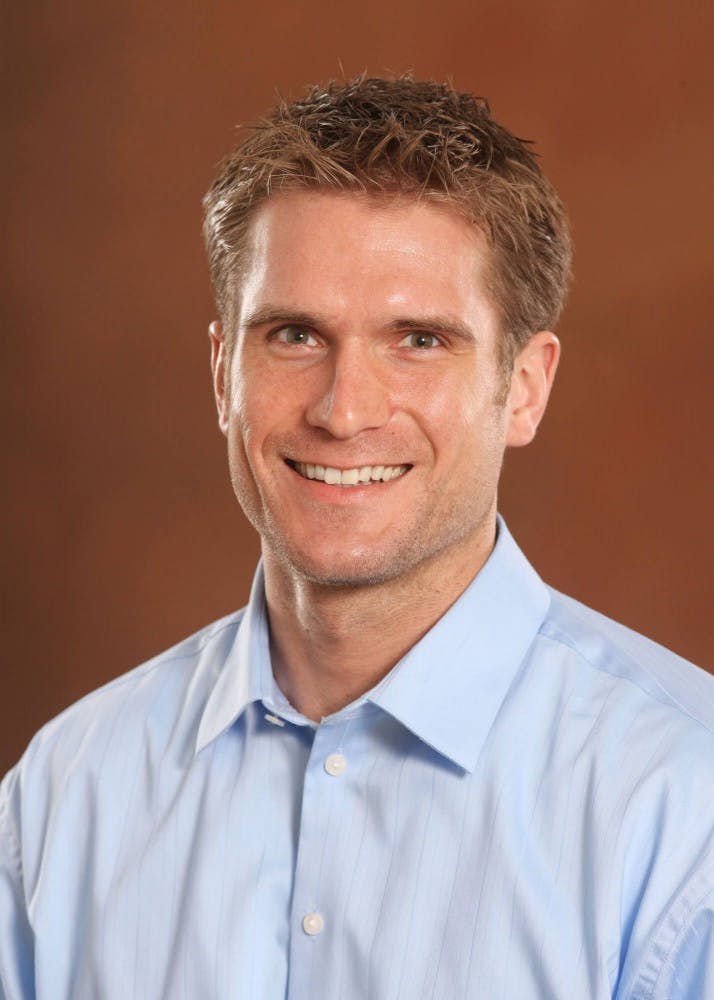 GVL / Courtesy - Central Michigan University Kyle Scherr
The seventh annual James W. Carey Memorial Lecture is returning to Grand Valley State University. This year, the event will feature Kyle Scherr, a psychology professor at Central Michigan University, who will speak on the topic of wrongful convictions and false confessions.
"Arresting Signs: From Miranda Waivers Through False Confessions to Wrongful Convictions" will be held in the Richard M. DeVos Center's Loosemore Auditorium from 7 p.m. to 8 p.m. Wednesday, Sept. 27.
The lecture is approved for LIB 100 and 201 assignments.
Scherr was asked to attend this year's Carey Lecture by GVSU communications professor Valerie Peterson. Scherr will be discussing how innocence can serve as a risk factor in that it can influence decision-making and communication during police interrogations.
Peterson has been the driving force behind the Carey Lecture since it began back in 2010.
"I heard Dr. Scherr speak at a conference a few years ago, and while his main discipline is psychology, I noticed a lot of what he was saying was communications related," Peterson said.
Peterson believes Scherr's lecture will pertain to multiple disciplines, though she is most excited to show students and faculty that even those who do not study communications can still have a very good grasp on the importance of it as a whole.
"The thing that makes you a communications scholar is the orientation toward symbol use, meaning and language, and I believe we'll see a lot of that tied into what Dr. Scherr has to say," Peterson said.
Peterson hopes that bringing a non-communications-based speaker to the Carey Lecture this year will make the turnout better than ever.
"The communications department has never really had fancy equipment or a lot of money, but if we can organize this and get seats filled, then I've done my job," Peterson said.
For some GVSU students, the subject matter of the lecture is particularly relevant.
"I went to the Carey Lecture last year because it was required for my class, but this year, I think I may just go for fun because the content of the lecture sounds like it pertains to my major," said Nichole Gulich, a sociology major and psychology minor at GVSU.
This year, Scherr was awarded the Teaching Excellence Award, CMU's highest teaching honor for faculty across the university. He has written multiple published papers with undergraduate and graduate students and has received awards for mentoring, scholarly writing and teaching.
Peterson believes that Scherr will make the audience think "this is complicated, so let's go deeper," which is exactly what she strives to accomplish with this lecture.