GVSU again named a "Best in the Midwest University" by U.S. News & World Report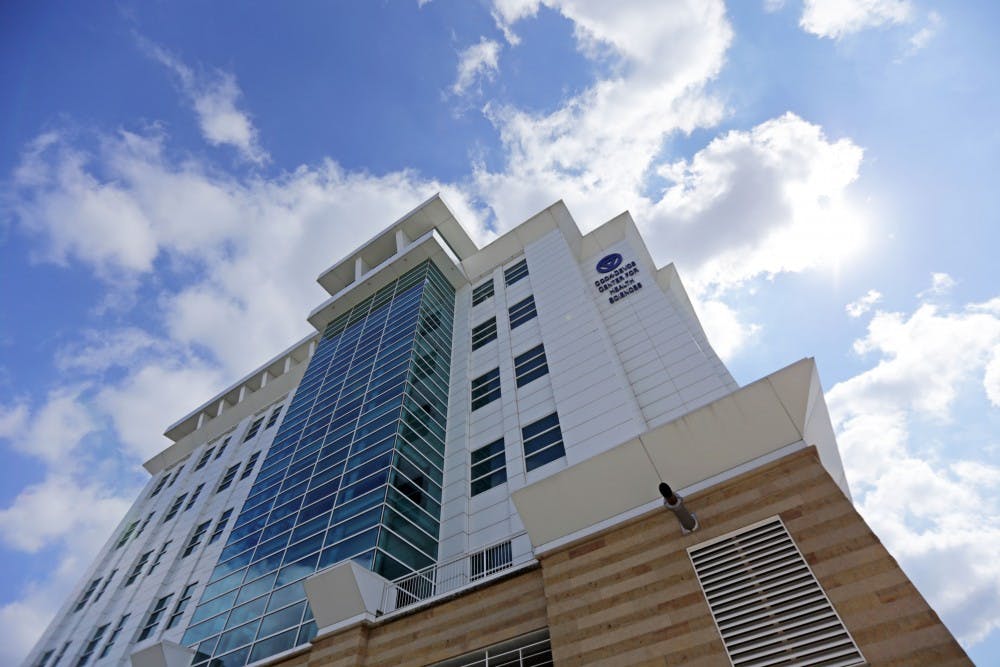 GVL / Emily Frye GVSU Cook-DeVos Center for Health Sciences on Thursday September 14, 2017.
Every year, U.S. News & World Report announces its rankings of the best universities across the U.S. Among other popular Midwest colleges is Grand Valley State University, a designated "Best in the Midwest University" and a repeat recipient.
According to the U.S. News website, the rankings are based on academic excellence, with hundreds of data points in different categories.
Some of the rankings GVSU was awarded, which were publicly released Tuesday, Sept. 12, are as follows: No. 29 in "Regional Universities Midwest," No. 20 in "Best Colleges for Veterans," No. 4 in "Best Value Schools," No. 3 in "Top Public Schools" and No. 57 in "Best Undergraduate Engineering Programs."
Lynn Blue, vice president for enrollment development at GVSU, said these designations are based on a number of different criteria gathered by a survey that is handed out to the universities.
"We have to have a good graduation rate, a good retention rate; we get quite an extensive questionnaire to fill out," Blue said. "They have some questions that they ask, and from that, they then fit that into their criteria and make their judgments."
One of the main reasons U.S. News takes the time to send out these surveys, analyze the results of each one and assign the different designations is to allow prospective families and students to do extensive research on more than 1,000 universities before making any concrete decisions.
According to its website, U.S. News is a "digital news and information company that empowers people to make better, more informed decisions about important issues affecting their lives." A lot of thought goes into making the decision of where to go to college, and these designations are meant to provide a starting point.
"This particular ranking tends to look at things that students and families would think important," Blue said. "Like, what is your retention rate? What is your graduation rate? How selective are you in the admissions process? What are the financial resources of the university? Those are the factors U.S. News uses to rank colleges."
Jodi Chycinski, director of admissions at GVSU, said this designation signifies that GVSU is doing everything it can to give quality and value to every aspect of the university.
"It's a testament to the quality of the institution," Chycinski said. "So, it's always wonderful when someone outside the institution recognizes the good work of the institution."
Along with the designations GVSU received, U.S. News also wrote an overview of the university, highlighting different aspects that make GVSU a top contender for prospective students as they begin their research into post-secondary education.
This overview includes information such as current tuition rates, total enrollment, a description of the emphasis on student organizations, highlights of the athletic program and the university's efforts in sustainability.
One excerpt from the website reads, "Although it is one of America's 100 largest universities in terms of enrollment, Grand Valley strives to make a liberal education its foundation for all of its academic programs."
U.S. News also assigns rankings in the categories of "Most Innovative Schools," "Economic Diversity," "Most International students" and "A-plus Schools for B Students," and it also ranks the top schools in the nation on their business and engineering programs. Each month, more than 30 million people visit the U.S. News website for research of all types.