Kaufman Interfaith Institute to host academic consortium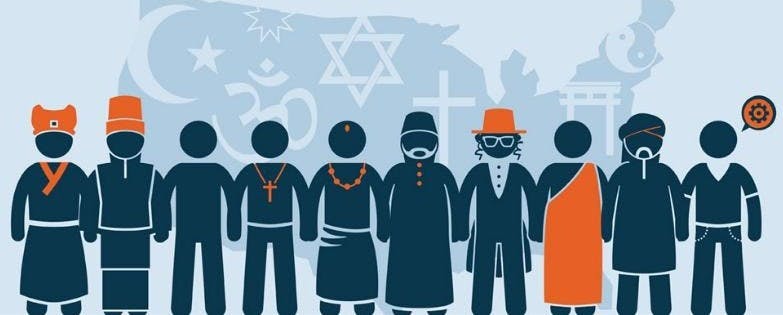 GVL / Courtesy - gvsu.edu
"Can Religions Collaborate for the Common Good?" That question is the theme behind the 2017 Academic Consortium Conference, sponsored by Grand Valley State University's Kaufman Interfaith Institute. The event will feature global religion expert R. Scott Appleby, dean of Notre Dame's Keough School of Global Affairs, as the keynote speaker, as well as a panel of four experts.
The event will take place at Aquinas College in Grand Rapids Wednesday, Nov. 8, from 1 p.m. to 8:30 p.m. with lectures taking place in the afternoon and evening. The panel discussion will take place after the afternoon lecture and will be focused on reflecting upon the points Appleby made earlier.
Attendees will also have the opportunity to attend one of four breakout sessions, each one discussing a different aspect of interfaith understanding and empathy.
Kyle Kooyers, program manager for the Kaufman Interfaith Institute and coordinator for the Academic Consortium Conference, said one breakout session would examine "the legacy of the Reformation," while another would discuss "the importance of empathy in the 21st century" and another would be called "Dangerously Uninformed."
"The last breakout group is actually a collection of our interfaith interns from the four campuses on which we have those interns, which is Hope (College), Grand Valley, Calvin (College) and Aquinas," Kooyers said. "That will be in conjunction with our GVSU graduate assistant. They're going to be talking about what does interfaith and engagement look like on college campuses and why is it important that it occurs there."
Kooyers believes it's important for people of different faiths to come together and embrace the similarities in their beliefs instead of focusing on their differences.
"Extremism and violence happen where there is a lack of empathy and understanding," he said. "So, when a group feels unheard or unseen, they lash out in such a way that they become heard and seen. So, the idea is that if we are to proactively reduce that violence and hatred in our world, in our culture, in our community, we need to be making sure that we're providing space for all peoples' voices, for all peoples' experiences."
This event could even lead to attendees making friends they might not have previously. According to Kooyers, there are myths out there that people with a certain religious background will look a certain way, which he doesn't find to be true. Attendees will have the opportunity to meet and befriend people with religious beliefs different from their own.
"There are more things that we can do together favorably than by separating and sort of going to our own corners," said Douglas Kindschi, founding director of the Kaufman Interfaith Institute and coordinator for the Academic Consortium Conference.
This event is free to the public, although those who wish to receive meals during the event must register online for a fee of $30. Attendees may also choose to attend only the events that interest them, and they do not have to stay for the full duration of the event.
For more information, visit the Kaufman Interfaith Institute's website at www.gvsu.edu/interfaith/.