GVSU to offer new study-abroad program in Namibia next year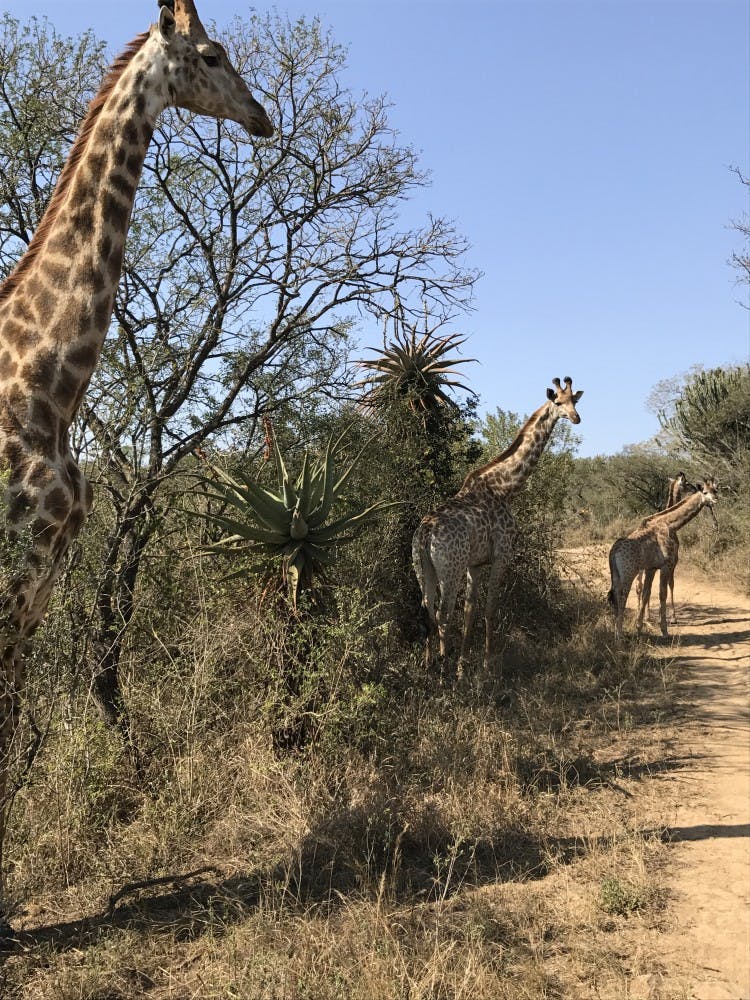 GVL / Courtesy - Professor Steeve Buckridge
Grand Valley State University's Padnos International Center will offer students a new and unique study-abroad program in 2018—Namibia: African History, Cultures and Environment. This program will give students an exclusive opportunity to explore the wilderness of southern Africa, encounter wildlife, camp in the desert and discover indigenous cultures.
The program is open to students of all majors and minors, and it is set to run from April 29, 2018, to June 22, 2018. This is a six-week experience offering students a total of six credits at the end of the trip.
Steeve Buckridge, history professor and the director of area and global studies at GVSU, is the leader and facilitator of this new study-abroad experience. He is excited to offer students this opportunity and to show them his favorite part of Africa.
Buckridge is a seasoned traveler with many intercultural experiences, and he has traveled to Namibia several times. His initial excursion to Namibia was out of sheer curiosity, and he said this first trip was "a dream come true."
"Namibia is famous for so many things, and their environment is just pristine," he said.
He added that Namibia is known for having the largest sand dunes in the world, being home to the greatest population of cheetahs and being a leader in wildlife management.
Buckridge said this trip would be great for anyone interested in wildlife, the environment and camping, as two weeks of the program will be spent camping in the desert. In addition, this trip will introduce students to African history, cultural issues and environmental management.
Students on this trip will tour historical sites as well as countless nature parks and wildlife reserves. Buckridge said that students will encounter more elephants, lions and cheetahs in Namibia than on any other trip to any other destination. Other optional excursions available on the trip include dune surfing, sea kayaking and whale watching.
Buckridge has led many student trips in the past, including a program to Jamaica, and he said this trip would be suitable for any level of traveler.
"Namibia is a very safe country and is known for having very little crime," he said.
Given his frequent travels and familiarity with the area, Buckridge is confident that students will feel comfortable navigating the country with him.
"There are amazing things in this country," Buckridge said. "The history, culture and environment are all connected, and that is the most important part."
The trip cost includes all meals, accommodations, field trips, airfare and more. Students' financial aid can be applied directly to their trip expenses, and there are also scholarships available for this program, including the Faculty-Led Program Grant (up to $1,500) and the James F. and Virginia L. Goode Global Programs Scholarship. Additional study-abroad scholarships can be found at .
For more information about the Namibia study-abroad program and to fill out an application online, students should visit and search "Namibia." Students can also contact Buckridge with any questions at buckrids@gvsu.edu.